I'm an end-of-life coach helping to
tie up loose ends for an easier transition.
Your Wishes + Goals
I provide support for you in carrying out wishes during the last stages of life, so that you can leave this world satisfied with completing necessary tasks and relationships that may need attending. In other words, we tie up the loose ends together.
Supportive Journey
To "wrap up" unfinished business may seem overwhelming, but I guide you one step at a time with ease. This is likely the most important task prior to our physical departure. My clients experience relief and accomplishment from this work. (Please see Testimonials below).
Serving New Mexico & Colorado for in-person appointments and serving nationwide clientele remotely via phone and/or online appointments.
Domains of Life
From my experience working with Hospice and certified as End-of-Life Doula from the Conscious Dying Institute, my individualized approach will help you attain your goals very quickly over just 5 one-hour sessions. We cover various domains: Physical, Relational/Emotional, Spiritual, Psychological Life Review, and Practical After Death logistics.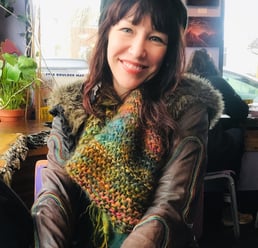 Maia C.
(Taos NM)
Wendy came to me at the most challenging time of my life. I was desperately needing a spiritual guide through my journey with my progressive and eventually terminal illness. I had so many fears and energetic blocks when it came to death and dying. She walked me through my fears gently and showed me the courage I needed to face my own mortality and what it means to "consciously" let go of the body and this life as we all will face, eventually.She incorporates many different elements including sound healing, prayer and powerful visualizations. If I had not had her as a spirit guide, I would have been so much more lost. She is a brave, wise and a wonderful spiritual teacher in death and dying. I have so much more comfort and peace inside having worked through this curriculum she shares. Thank you Wendy!
Kyung Y.
(Los Angeles, CA)
I cannot say enough about the extraordinary person and coach that Wendy is. Our paths crossed serendipitously just at the time that I learned that my mom was dying. I was drowning in big emotions, fears and the relentless onslaught of day to day tasks to help my mom navigate the American healthcare system. Wendy thoughtfully and compassionately guided me on every level, from practical issues such as establishing Power of Attorney to providing comfort, wisdom and dare I say, a cosmic perspective on my spiritual and emotional distress. This isn't just woo woo stuff... she offered very concrete tools to help me navigate the challenges, and ways to express love through it all. Her approach is both tender and strong, sobering and reassuring all at the same time. With Wendy's help, facing end of life issues seems less terrifying and more of an opportunity. So much gratitude to Wendy and I recommend her for anyone who is in a similar place!!
Sarah M.
(Taos NM)
I am so grateful to have done this work with Wendy. I was at a very important and intense transition in my life moving forward into self- realization after a period of emotional and psychological confusion/abuse. I think no matter where you are in your life path, the practical acknowledgement of your death can bring about the most important changes and actions you need in your life to center on what's really important and live life more fully. Wendy provided that space for me and was a most excellent, compassionate, knowledgeable, and creative guide through the different domains we covered each week: physical, spiritual, emotional, etc. With Wendy's help, I found clarity and direction in my life, as well as emotional strength, practical knowledge, and comfort in regards to my death. If you are considering this workshop I recommend it. It is important work that I wish everyone would take the time to do.
Megan S.
(Albuquerque, NM)
I no clue how beneficial it would be to speak openly and frankly about dying - even before it seemed necessary. Participating in coaching provided me with me an opportunity to explore my life and my impact on others. Wendy brought a focused and intuitive presence to the process that encouraged a deeper engagement. This process provided me with an opportunity to view how I live now - through the lens of the end of my life. It gave me a sense of agency and peace, and I have much more clarity around the specific things that I want to take care of well before that time comes. I highly recommend this experience.
Lin S.
(Charlottesville, VA)
Wendy was so organized, calm, and personable to help me find my own answers to hard questions about how I would like my "end of life" go. It's such a worthwhile process and I feel more "ready" now that I have planned and decided what I want for myself when I am facing my end. I so glad I did it and that Wendy was my thoughtful and helpful guide through that process.
Chris S.
(Portland, OR)
Wendy is a kind and compassionate person. This work that she does is powerful and I don't know where I would be without it. It was extremely helpful to communicate some of the things that were locked up in my heart. There were some things that were difficult for me to admit to myself, but Wendy creates a safe and positive atmosphere for me to open up. The practical side of the work we did also helped to put my mind at ease, knowing that I had done everything that was needed before my passing. Overall, I feel blessed that Wendy is in my life. My spirit is lighter thanks to her.


Edward F.
(Los Angeles CA)
Although I was not facing my own end-of-life process, this was much needed for resolution. I was not in town for in-person sessions so we had telephone sessions weekly. Definitely recommend.
Schedule your free consultation
The End Complete • End-of-Life Doula Support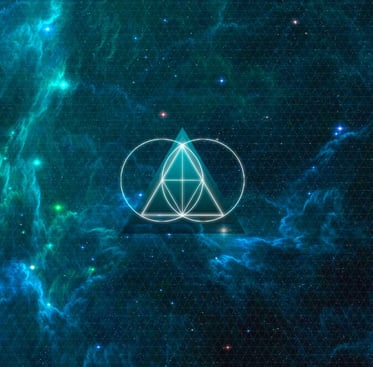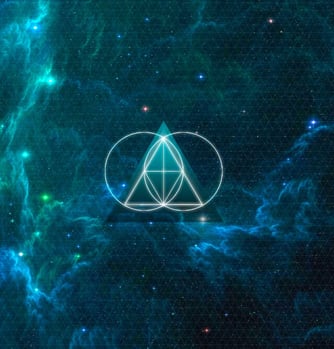 Together your voice will be heard, practical tasks achieved, &
closures with all the beings in your life.
Starting with the End Complete.